Posted by
James Trenchard
Where Are The Best Stag Friendly Bars in Bristol?
What's one of the most common drinking problems in the UK? We would say organising a stag do pub crawl. Whether the most important feature is beer, entertainment or atmosphere, with over 140 bars and clubs to choose from, there is no need to panic as there is certainly a stag do bar or pub in Bristol to suit everyone. This article will give you a taste (excuse the pun) of the very best stag do bars in Bristol, to make sure the man of the moment will never forget/remember his stag do.
Although we're about to show you all of the great stag do pubs in Bristol, there are other options, including brewery tours and nightlife passes, but have a read of this article and then give us a call to discuss what you're after and we'll be more than happy to help you get your plans started.
What each of the great stag do bars offer:
Craft ales/ciders
Food
Live Music / Entertainment
Apple Bar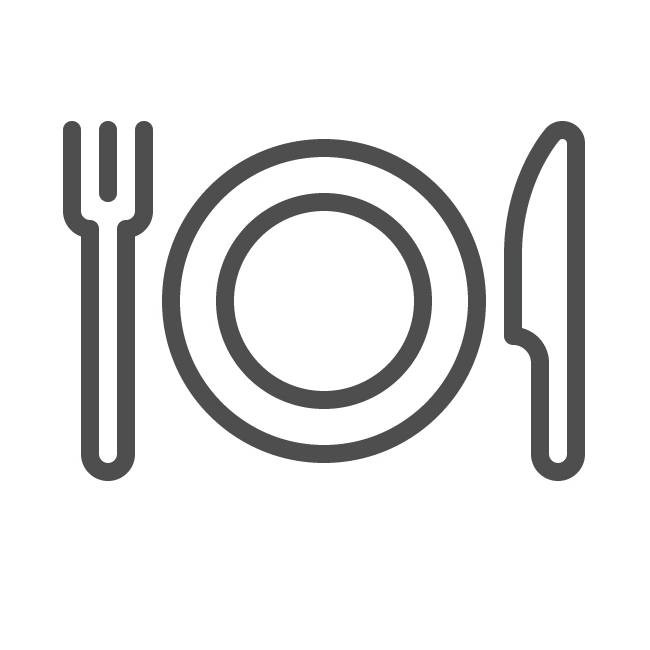 A Dutch barge may not sound like the usual place for a bar and you'd be right in thinking so. With a completely unique location, right in the city centre and on the river, The Apple Bar offers a great selection of really local, 'proper' ciders, a lot of which they collect from local farms and is a personal favourite of ours. They also have their own very own strong cider 'Old Bristolian' at a chest-hair-inducing 8.4% ABV.
They also claim that they "have something for everyone's palette – still ciders, sparkling ciders, dry, medium and sweet, apple, pear, strawberry or raspberry, clear and cloudy, local, national and international ciders and unique apple-distilled spirits like Apple Eau de Vie & Somerset Cider Brandy". So there really is something to suit all needs.
~ Local ciders-a-plenty ~
They also offer up Ploughmans lunches or chips with a whole load of toppings to boot which are available until 8pm at weekends and 9pm Mon-Thur, just in case you feel peckish or have overdone the unit consumption.
The Apple Bar provides a bustling atmosphere, great drinks and a great location, ideal for any stag do.
Address: Welsh Back, Bristol, BS1 4SB
Times: Open from Midday to Midnight (22:30 on Sundays)
BrewDog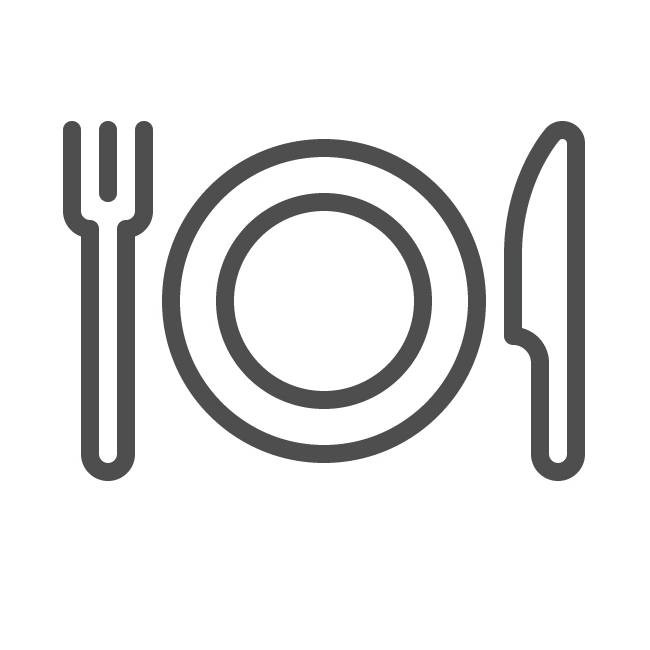 BrewDog is an independent Scottish brewery that's found a well-earned place in central Bristol's collection of stag do bars. Having been open since 2012, BrewDog offers an extensive range of craft beers, from 2.7-15% (yes 15 PERCENT) and although a relatively small Bristol Stag Do Bar, it certainly packs a massive host of different flavours. If you can't decide from the vast list of drinks available, you can purchase tasting boards with four third-pint glasses. Their full range of beers on tap is on available to look through at each table, but for real-time draft list updates download the BrewDog App (Apple) or BrewDog App (Android).
They also offer great food until 10pm every night, freshly prepared in their kitchen and will even suggest what drinks work best with each option, making sure that you can focus on the stag do and not waste your brain power on making such decisions.
Right by the river and within the centre, it's a great location as a starting bar for the stag do and will 'open your drinking eyes' for the rest of your night.
One final note on BrewDog is that they give 20% of their profits away, giving 10% to charity and the other 10% gets shared with each member of staff. Interesting or not, it's great to see that you can help people by just having a drink or several.
Address: 58 Baldwin St, Bristol BS1 1QW
Times: Open from Midday to 1am Thur-Sat (shuts at midnight Sun-Wed)
The Beer Emporium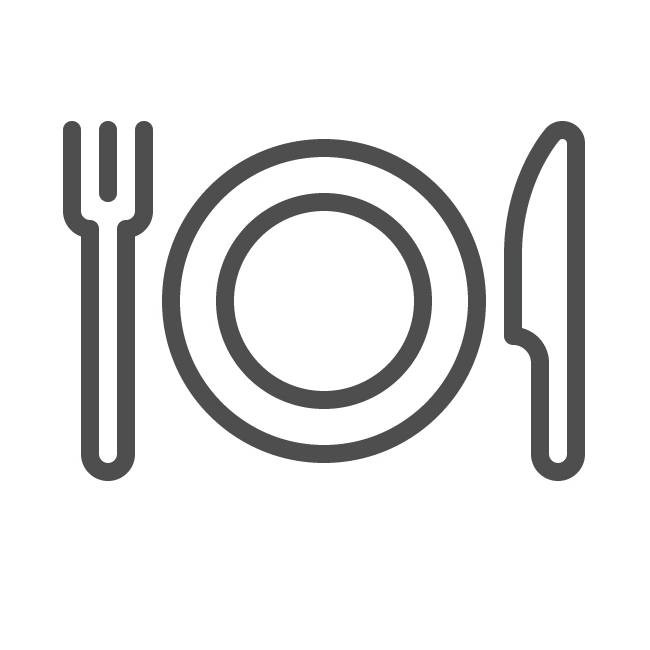 Want to go to an underground bar and have a drink? Of course you do! Look no further than the Beer Emporium for a unique demonstration of Bristol's stag do bars. Boasting a range of "24 Draught Lines (12 Keg + 12 Cask) constantly changing [beers] and a wide selection of Bottles", you won't be disappointed! From local to international ('Moors Brewery' in Bristol and 'Brouwerij 3 Fonteinen & lambik-O-droom' from Belgium make up some of the choices), mild to strong , you won't feel like you are going to run out of options.
~ 24 Beers you say? Challenge excepted ~
Located in Bristol's "Beermuda triangle", it's an ideal stag do bar and you can even look around inside with their virtual tour before you arrive. Being underground, there is limited seating but this only adds to the cosy, relaxed atmosphere.
They also have the Pizza restaurant 'Pepenero', offering a myriad of delicious options, including Vegan and Gluten-Free pizzas and Gelato (open between 12:30pm-11pm on Fri & Sat), so why would you NOT visit?
Address: 15 King St, Bristol BS1 4EF
Times: Open from midday to 2am (1pm to midnight on Sun)
All Stars Sports Bar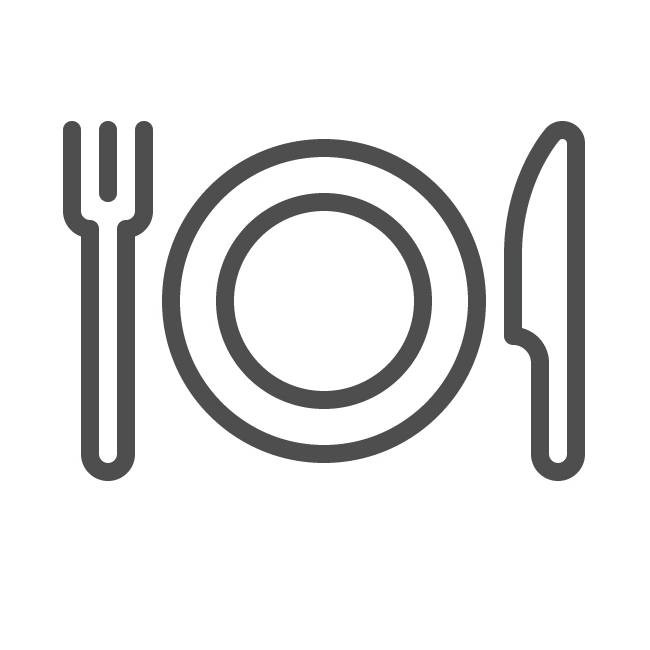 One for the sports fans out there, All Stars Sports Bar caters for all of your Bristol Stag Do Bar needs. With a bountiful selection of large screens showing pretty much any sport you could imagine, this is a great place to go to keep up with your team or watch a final as a neutral. There are tables available for reservation, for a more exclusive area and with menu options to suit any 'able-bellied' gentleman, you won't leave hungry (or thirsty).
The bar also holds host to a wide range of sports, with various pool and snooker tables, darts boards and more, have a go at maintaining that you're 'the man' when it comes to bar sports. Tables are available at an hourly rate or if you just want a few quick frames of English pool then they also have two coin-operated English Pool tables, which may be just what you need.
~ Pool, Snooker, Darts, Beer, Live Sport. Heaven? ~
The All Stars Sports Bar is also within easy walking distance from Bristol's Quayside, making it a perfect Bristol Stag Do Bar for any group of discerning sports fans.
Address: 15-19 Queens Rd, Bristol BS8 1QE
Times: 10am - midnight, 7 days a week
The Old Duke
Named after 'Duke' Ellington, who was "widely considered to have been a pivotal figure in the history of jazz", this Bristol stag do bar is one for everyone, from shrewd Jazz fans right through those looking to expand their musical horizons. Providing live Jazz bands since 1967 "the pub has become world famous for it's live traditional, New Orleans inspired Jazz music. More recently the pub has added Blues and more modern Jazz bands to its program and now has live music on every night of the week and on Sunday lunch times."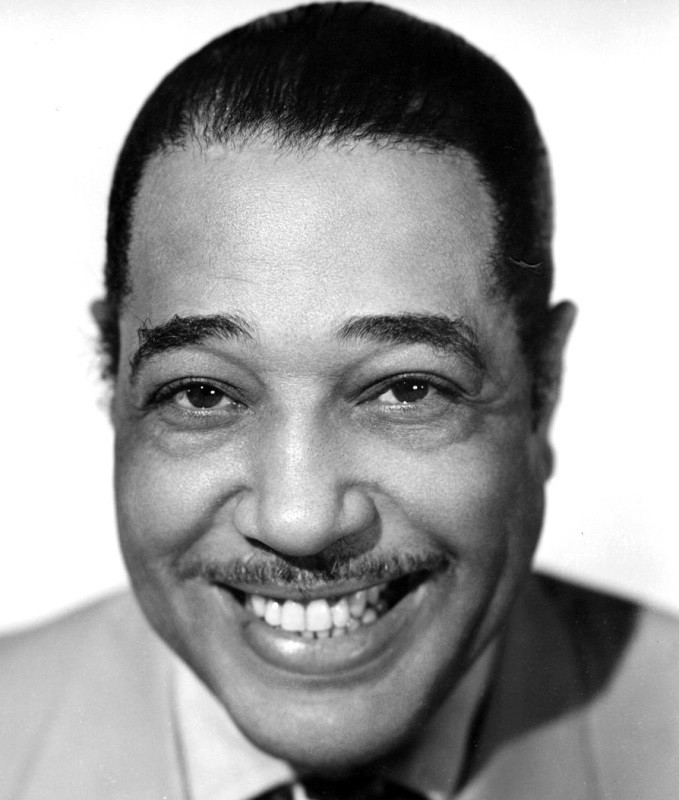 ~ The Duke himself, so suave ~
Live music listings can be found here which are updated monthly and why not take a look at the short YouTube video below, which was produced by BBC Bristol, showing why you should visit this fantastic venue.
~ Head to the Old Juke and get your Jazz fix ~
If you're looking for great vibes in the city centre, then the stag do has to pay The Old Duke a visit.
Address: 45 King St, Bristol BS1 4ER
Times: Midday to 1am Fri & Sat, midday to midnight Sun-Thur
The Crown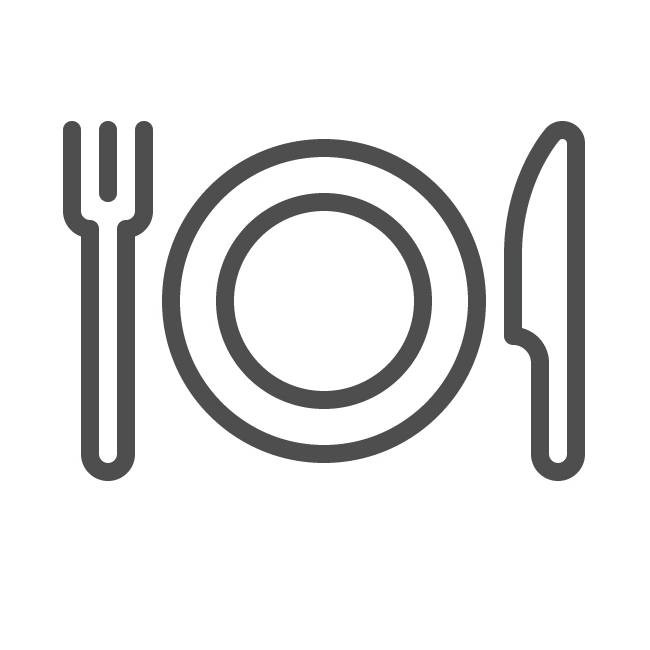 The Crown fames itself on craft ale and real cider and are proud to be Cask Marque accredited. With 6 beer engines that are kept busy every week with a well thought out cask ale selection. These range from familiar favourites to locally produced cask craft drinks holding strong links with Bath Ales, Beer Brewery & Butcombe. Real ciders also feature prominently with guest appearances from the cider farms of the west. Our regulars include Thatchers, Sheppys, Worleys and St Paul's very own cidery, with the excellent Lucifer dry cider. The Keg range on the main bar also has premium lagers & ciders and good solid session beers if your budget is stretched, all super chilled by the glycol system installed in Spring 2016.
~ Craft Ales and great atmosphere at The Crown ~
A more 'traditional' pub than the ones above, but still with a modern feel and a great atmosphere and food is served between 12-9pm (7pm on Sundays). They also show live sports throughout the bar, to make sure that you're not missing out on anything.
If you want to explore the extensive range of Bristol stag do bars, but also want something a bit more familiar, then this could be THE bar for your stag do.
Address: 10 All Saints Ln, Avon, Bristol BS1 1JH
Times: 11am to 1am Fri & Sat, midday to 10:30pm Sun, 11am to 11pm Mon-Thur
The Mothers Ruin
A slightly more 'alternative' stag do bar, offering a wide variety of live music, 80's, new wave, indie and rock 'n' roll nights, ensuring that it's always a fun night out. Set up to cater for indie kids, rockers and students, it should appeal to most of the group as a great Stag Do bar choice.
Dave Grohl doesn't care what type of music you like and we think that ends any debate ""I don't believe in guilty pleasures, you know. I believe you should be able to like what you like, if you like a f***ing Ke$ha song, listen to f***ing Ke$ha." There are loads more amazing Dave Grohl quotes here.


~ Listen to whatever music you like, it's all available at The Mothers Ruin ~
They usually have a few craft drinks available and you would be highly unfortunate to visit on night without a live band/musician playing. Have a look at their line-up of live acts for yourself, to see who's on for the stag do weekend.
This is a no-brainer if you like a buzzing atmosphere, an extremely wide range of live acts and don't like to walk a lot (only a stone's throw from the main nightlife in the city centre).
Address: 7-9 St Nicholas St, Bristol BS1 1UE
Times: 4:30pm/12pm - 2am Friday/Sat, 6pm - 12:30am Sun, midday to 2am Mon - Thur
The Stable
A great bar for a Bristol Stag Do, especially if you want to get a real taste of the Westcountry. With an awe-inspiring list of still and sparkling ciders, as well as handmade, locally sourced pizzas, The Stable has it all for those looking for amazing food and drink. From 4-7.8% ABV, the ciders sold here are the actual Brizzle shizzle and they have such a wide variety that whether you consider 'Thatchers Gold' to be your favourite, or prefer 'dirty dustbin' cider, they've got you covered.
If you can't decide on one pint, from the dozens that they stock, then you can try a cider tasting board. Sample 5 third of a pint cider tasters, but just make sure that you keep your eyes on your board.
~ Don't make choosing a chore and have 5 at a time ~
The Stable is a winner as a stag do bar in Bristol in our eyes, with it's overwhelming list of ciders, sensational food and great central location on the Quayside, so just get on and go there.
Address: South Building, Anchor Square, Canon's Rd, Bristol BS1 5UH
Times: 11am-midnight Fri & Sat, 11am-11pm Sun-Thur
Smoke & Mirrors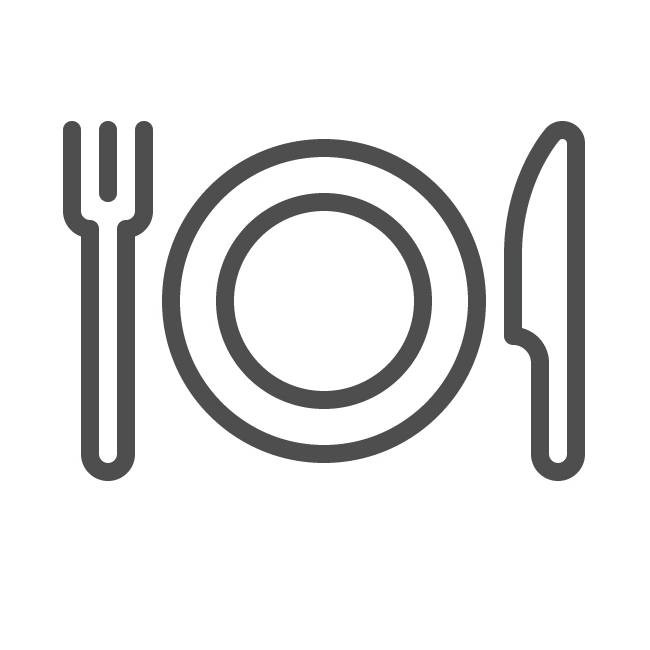 Smoke & Mirrors make the claim that they are "more than just a bar" and with it's own 'Magic Theatre' we would be inclined to agree with them. Featuring Live Music, Close-up Magic, Stand Up Comedy, Burlesque, Comedy & Magic Shows with The House Magicians, if your group fancy something a little out of the 'ordinary'. With draft beers, ciders, cocktails and wine, as well as the availability to grab some grub, this ticks all the boxes and then some as a great stag do bar.
~ You'll have a magic time with close-up magicians and shows to see ~
Booking is necessary for the shows that run at Smoke and Mirrors, but the bar area usually offers entertainment such as free magic at your table, so even if you're not looking for a more formal sit-down show, you still won't leave disappointed.
Address: 8 Denmark St, Bristol BS1 5DQ
Times: 3pm to midnight Wed-Sat, 4pm to midnight Mon & Tue, closed Sun
The Bootlegger
If you're looking for one of the most chilled bars in Bristol, then head to the Bootlegger. "Live Music and a great atmosphere are at the heart of the Bootlegger" playing the very best of 1920s and 30s swing and jazz and also offering more modern influenced Blues, Jazz, Soul and rock n roll.
The Bootlegger is a speakeasy bar, based on the American Prohibition and their 'house rules' follow that ethos:
- Do not talk in a loud tone - speak easy.
- All drunkards will be dealt with by management.
- Service will ALWAYS be exceptional - If not, tell us and we will deal with it.
- Unlike other Speakeasy bars we do not have a secret door bell and will welcome ALL well behaved clients.
- Do not leave establishment with alcohol - remember this is a dry city!
- No limit on drinks if you can hold your liquor.
~ Al Capone once said that "prohibition has made nothing but trouble" which may just show you what kind of fun this place can be! ~
The Bootlegger offers over 90 cocktails all freshly made with natural ingredients. With a signature Bootlegger selection, as well as classic drinks from the Prohibition era, there are also some excellent local and international Ales, craft beers and Ciders and an almost limitless range of spirits. If you are feeling adventurous then they offer some interesting shots, including the New York inspired Pickle Juice and Jamesons.
Address: 233 Cheltenham Road, Bristol BS6 5QP
Times: 4pm-2am - Fri & Sat, 5pm-1am Sun, 4pm-1am Mon-Thur
Now, one final point to mention is that even some of the best stag do pubs can get funny about large stag groups, especially those 'getting lairy', so try to be savvy:
> Stag-ger entry. Big groups of rowdy guys are scary even for big burly Bristol bouncers.
> Don't get TOO drunk so that bars have no choice but to tell you that "you're not coming in".
> Tone down the fancy dress. Everyone dressed in gimp suits will probably not guarantee you entry.
Make sure to keep note of our article about how to handle a post-Bristol-stag-do hangover as well, as it may well just save your life (we like to be a little dramatic so that we can call ourselves heroes).
Talk to us about your Bristol Stag Do Bar plans
Obviously, we don't have time to sit here on our extremely comfy chairs, talking about bars all day as the boss might think that we're not actually doing any work. He might be right, but if you'd like to discuss how to arrange a great stag do night out in Bristol, give us a call or get in touch online. Our activity experts can help to give suggestions and have a general chat about your stag do plans so what the flippin' 'eck are you waiting for? Before you go, here is a summary of the best stag do bars in Bristol:
Apple Bar

BrewDog

The Beer Emporium

All Stars Sports Bar

The Old Duke

The Crown

Mothers Ruin

The Stable

Smoke & Mirrors

The Bootlegger
Share this article