Package Highlights
The ultimate unique stag weekend idea.
Canoeing, survival skills and beers around the fire in your own remote camp!
Canoe off into the wilderness.
Setup camp in a remote spot away from the madding crowds.
Get your shelters up in the woods, fire lit and food prep'd.
Relax around the fire in the evening with a few beers.
Amazing instructors who amplify your experience.
Our Best Selling Stag Do package by far.
Available in various UK locations.
What's included in
Canoeing, Bushcraft & Survival Expedition
This is one of the best stag do's you'll ever book; whether you're looking for something a bit different to the norm, or the stag loves this sort of thing. A brilliant mix of adventure,
Meet your experienced guides at the rendezvous point. Pack up the boat with all your gear & beer and head off on a canoe journey along the river. After possible stops along the way to explore, forage & cook lunch; you'll locate a spot to setup camp beside the river.
With our unique canoeing expeditions run on stunningly beautiful rivers across the UK, you travel to areas only accessible by open canoe. Suitable for beginners and those with previous experience we'll teach you many bushcraft and wild camping skills. Great for getting your group away from it all.
We'll teach you bushcraft and wild camping skills, including wild foods, wood carving, bow making, natural cordage, air rifles - and for the brave, rabbit skinning.
Our Canoeing and Bushcraft events are based on a range of stunningly beautiful rivers across the UK, including the Rivers Dart, Dee, Thames & Wye. Suitable for beginners and those with previous experience, our hugely popular Canoe Camps are accessible for all.
Typical weekend plan:
Friday night stay at a local hotel. This allows everyone to travel down after work, ready for an early(ish) Saturday morning start.
Saturday morning - meet up and commence the canoeing & bushcraft.
Sunday - finish around late morning or early afternoon and depart for home.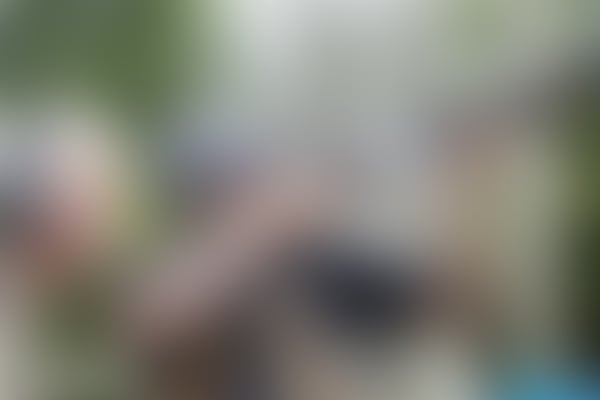 ADULTS 1 Night River Dart Canoeing & Bushcraft Expedition
The Pinnacle of Stag Do Adventure!
Canoe, Wild Camp & Bushcraft.
Learn the four pillars of survival: food, fire, shelter and water.
Activities include shelter building, firelighting and bushcraft cookery!
Relax around the camp fire with a few beers in the evening (bring your own).
Pub stop can be included - either The Malsters (Tuckenhay) or Ferry Boat Inn (Dittisham).
This trip is the pinnacle of Stag Do adventure! Head off on a canoe adventure on the tranquil River Dart estuary. Camp wild on the shores with your mates. Learn some basic bushcraft skills. Paddle to a nearby riverside pub. Adapt as you go, in true expedition style, according to the tides, the conditions on the day, and the needs of your group.
Load up your canoe at Stoke Gabriel (or other nearby location depending on your timings and the tide). Paddle to your campsite, build your own shelter to sleep under and a fire to cook on. We can then plan our time together according to the tide, weather and what you want to do.
A paddle to the excellent Ferry Boat Inn for pizza and a pint is very often on the itinerary. As are various activities back at camp, such as basic bushcraft & survival skills, games, cooking up a hearty feast over the fire, and wild swimming. Additional activities can be arranged, eg. archery, fishing, paddleboards, wild game (eg rabbit, fish or venison butchery), along with more advanced bushcraft & survival skills, depending on availability and budget.
Stay up into the night chatting round the fire and wake with the dawn to the birdsong and a beautiful view. Our crew will take good care of you in the morning as they cook you up a hearty breakfast over the fire before we break camp and paddle home.
Giant Canoes You'll be paddling in giant canoes that take 6-12 adults in each, with room for your gear. Great fun, safe and stable, our canoes are ideal for parties and stag groups; you will be able to stay together and travel further and faster than in conventional canoes.
Wild Camp The camp site is wild and remote, nestled on the banks of this beautiful section of river, surrounded by woodland and fields, only accessible by boat, foot....or tractor for the locals!
What do we do at camp? When you hit the camp site, it's all hands to the pump to get your digs set up. Everyone works together in what is a real team affair. Learn important firel-lighting techniques so that you can get the camp fire going. Put up your shelters in the woods and start prepping the evening meal over the open fire. This is a superb opportunity for your group / team to bond together, great for stag/hen dos or corporate style events in particular, but equally appealing to groups of family and friends.
What activities are included in the price? Your giant canoe, skipper/guide and campsite for the weekend. Your Skipper/guide will explain options if you want to spend more time at your camp or on the water, eg paddle to a pub. The standard camp elements include bushcraft and survival techniques focussed on fire, food, shelter, water & hygiene - the core elements of survival.
Our guides come from a range of backgrounds working in adventure and living in the wild, each with their own skills and experiences that they will share and adapt to the interests of your group. Additional activities such as the following maybe available on request and at extra cost, depending on availabiliy. If you have any specific interests or requirements please let us know at your earliest opportunity.
Archery
Fishing
Advanced bushcraft & survival skills
Wild game (eg rabbit, fish or venison butchery)
Paddleboards and small paddlecraft activities, eg traditional canoes
Where do you sleep? You will be wild camping; sleeping under the stars. You'll learn expedition-techniques to stay warm and dry. You'll string a 'basha' from the trees to protect you from the weather and will be provided with a hammock that you will string up jungle-style, or a military bivvy bag to sleep on the ground, depending on the terrain you land on. You can bring your own small tent if you really want, but please note the need to travel light and minimise baggage in the canoe. In either case bring a roll mat, sleeping bag and a pillow case.
What do we eat? Come having had a good breakfast and bring some supplies for snacks to keep you going in the morning. We will provide a light lunch on the first day and there is the option to paddle to the pub for a bigger feed. We cook dinner together over the fire. We will provide supplies for a basic veggie cook-up. Bring any extras you want if you fancy a hearty meat-fest. Or we maybe able to supply game, depending what is available and if you're group are up for some bushcraft butchery! (Please ask if you want this)
Bring whatever refreshments you need for round the fire; we'll provide some empty cool boxes.
Breakfast time, you'll be well looked after as your staff cook up over the fire, with a good supply of coffee, bread/toast, fresh fruit, eggs and bacon, allowing you to come round in your own way.
Trip Itinerary Example

We normally start and end at the Maltsters Arms, Tuckenhay, or at the Quay in Stoke Gabriel, between 1000-1200.
There we load our canoes and head to our campsite, where make camp and get our bearings.
We then paddle to Dittisham for a pizza and a pint at the Ferry Boat Inn. Or we stay at camp for paddle sport or bushcraft activities.
At camp, we'll cook up together round the fire as it goes dark around us. Maybe time for an evening paddle or swim, on the water under the moonlight.
Stay up chatting round the fire with your mates. You'll sleep under the stars or under a shelter you have built yourselves, using basic expedition equipment and whatever nature has provided.
Wake with the birdsong at daybreak or whenever works for you. Refuel with a good campfire breakfast.
Pack up camp and we'll paddle back to where we started for around 1000-1100.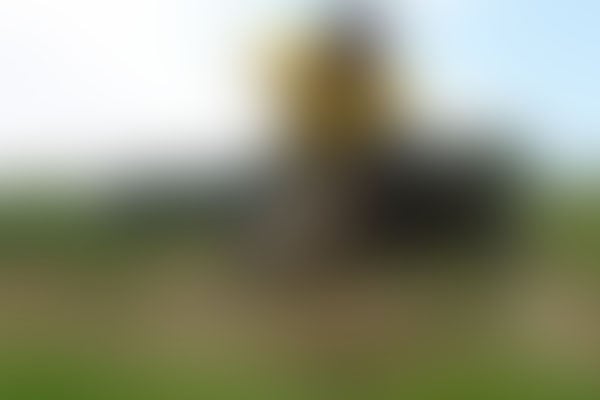 Canoeing & Bushcraft Weekend - River Tweed (24 hour)
Experience our fantastic, hugely popular Canoeing & Bushcraft expedition on the River Tweed. A Canadian Canoeing trip is a hugely popular option for groups. An opportunity to try something unique and a superb social occasion for a Stag, Hen or Birthday weekend. Everyone works together to loads the boats, get the camp fire going and cook the evening meal - making this a great opportunity for team bonding as well.
This is a fantastic Stag Do option and our best selling package over the past few years.
Commencing from Peebles, explore the beautiful river Tweed by boat, with some exciting rapids to navigate along the way. Then stop and setup your camp for the night on the banks of the river.
On arrival at camp, you'll quickly get into the bushcraft & survival essentials. Get yourselves acquainted with the four pillars of survival: fire, food, shelter & water.
Shelter building - get your digs sorted out to keep you dry and warm overnight. You will be camping in teepee tents, but you can have a go at building wild shelters/bivouacs too.
Fire - learn some essential fire lighting skills and get the camp fire started ready for cooking your evening BBQ meal (food not included).
Food - cook a hearty meal over the camp fire.
Water - safe drinking water is essential to any survival mission!
What to Expect
A guided trip with highly experienced guide(s)
A picturesque canoeing trip on the River Tweed
Stop and setup camp in an ancient Oak woodland (SSSI)
Accommodation comprises large teepee tents
Learn a range of bushcraft & survival skills - aside from the core survival elements mentioned, additional bushcraft activities may be possible including shelter building in the woods, water purification, foraging, game prep etc
Cook your own food over the camp fire for dinner & breakfast
Relax around the camp fire with a few beers in the evening
What's Included?
Canoeing, camping & cooking equipment is provided
Experienced canoeing instructor/guide
Dry barrels are supplied for kit i.e. sleeping bag / spare clothes. Space is limited though so try keep to essentials
Tea/coffee/juice.
What's NOT Included?
Food for lunch, dinner and breakfast
Snacks
Alcoholic beverages
Rough Itinerary: (can be adapted to suit your requirements).
> Meet up with your guide(s) in Peebles. Organise and load equipment on to the boats.
> Canoe down the river.
> Find a spot to have some food.
> Carry on down river to set up camp.
> Make a plan as to how /where we are camping.
> Introduce fire lighting technique flint and steel, water purification etc Get fire going. Start preparing food.
> On the following day, wake up, cook breakfast over the fire and pack up ready for departure.
How much does
Canoeing, Bushcraft & Survival Expedition

cost?

Typical 1 night package £125pp - £150pp

Typical 2 night package £150pp - £200pp

*Prices are given as a guide; subject to availability, group size and seasonality. Please contact us for a live quotation.

Value for Money Guarantee
A quality package for the right price

Full Booking Protection
You're protected. We're compliant with Package Travel Regulations

Organiser Duties Just Got Easier
Hassle free individual online payments and full booking management
---