Package Highlights
The ultimate unique stag weekend idea.
Canoeing, survival skills and beers around the fire in your own remote camp!
Canoe off into the wilderness.
Setup camp in a remote spot away from the madding crowds.
Get your shelters up in the woods, fire lit and food prep'd.
Relax around the fire in the evening with a few beers.
Amazing instructors who amplify your experience.
Our Best Selling Stag Do package by far.
Available in various UK locations.
What's included in
Canoeing, Bushcraft & Survival Expedition
This is one of the best stag do's you'll ever book; whether you're looking for something a bit different to the norm, or the stag loves this sort of thing. A brilliant mix of adventure,
Meet your experienced guides at the rendezvous point. Pack up the boat with all your gear & beer and head off on a canoe journey along the river. After possible stops along the way to explore, forage & cook lunch; you'll locate a spot to setup camp beside the river.
With our unique canoeing expeditions run on stunningly beautiful rivers across the UK, you travel to areas only accessible by open canoe. Suitable for beginners and those with previous experience we'll teach you many bushcraft and wild camping skills. Great for getting your group away from it all.
We'll teach you bushcraft and wild camping skills, including wild foods, wood carving, bow making, natural cordage, air rifles - and for the brave, rabbit skinning.
Our Canoeing and Bushcraft events are based on a range of stunningly beautiful rivers across the UK, including the Rivers Dart, Dee, Thames & Wye. Suitable for beginners and those with previous experience, our hugely popular Canoe Camps are accessible for all.
Typical weekend plan:
Friday night stay at a local hotel. This allows everyone to travel down after work, ready for an early(ish) Saturday morning start.
Saturday morning - meet up and commence the canoeing & bushcraft.
Sunday - finish around late morning or early afternoon and depart for home.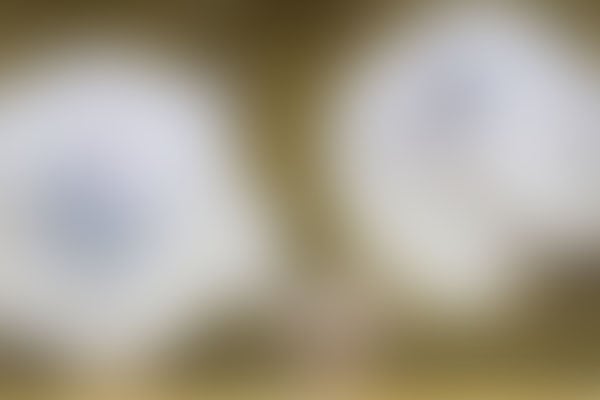 1 Night River Dart Canoeing Bushcraft & Survival Expedition
The Pinnacle of Stag Do Adventure!
Canoe, Wild Camp, Food & Beer.
Learn the four pillars of survival: food, fire, shelter and water.
Activities include shelter building, firelighting and bushcraft cookery!
A range of optional activities: animal skinning, wood carving, bow making, air rifle shooting, shellfish foraging & more....
Relax around the camp fire with a few beers in the evening.
Pub stop included - either The Malsters (Tuckenhay) or Ferry Boat Inn (Dittisham).
This trip is the pinnacle of Stag Do adventure! Head off on a canoeing trip on the tranquil River Dart, putting in at Stoke Gabriel. Paddle to your wild, remote camp site, nestled on the banks of this beautiful section of river. The camp site is surrounded by woodland and fields, only accessible on foot....or tractor for the locals!
Depending on the flow of the tide, we can factor in a pub stop along the way at either the Ferry Boat Inn or The Malsters Arms, where you can grab a nice cool drink and a bite to eat if you prefer a more substantial lunch. If the tides are right, you can also stop and forage for shellfish on the river bank, which make a tasty treat roasted over the fire for lunch!
What do we do at camp? When you hit the camp site, it's all hands to the pump to get your digs setup. Everyone works together to in what is a real team affair - learn important firelighting techniques so that you can get the camp fire going, put up your shelters in the woods and start prepping the evening meal over the open fire. This is a superb opportunity for your group / team to bond together, great for stag do or corporate style event in particular, but equally appealing to groups of family and friends.
What bushcraft activities are included in the price? The standard elements include the fire, food & shelter as explained above - the core elements of survival. In addition, pretty much anything can be done, so if there is something you'd really like to try please let us know. Some additional things which we can include on your trip:
Shellfish foraging
Bow making
Wood carving (make a wooden spoon to eat your dinner with)
Archery
Knife throwing
Trap setting
Navigation
Where do you sleep? You will be provided with a hammock and basha to string up between a couple of trees in the woodland. If you prefer, you can make a ground shelter using a tarp. Or for a bit more comfort, feel free to bring your own tent or alternative. The choice is yours.
What do we eat? For lunch on the first day, we arrange a bushcraft style lunch. The evening meal will be a one pot curry / stew / chilli or similar. If you'd like the true survival experience, we can arrange game such as rabbit or pheasant, which you can skin, gut & include in your meal. Breakfast will be a nice bacon or sausage sandwich/bap, with a well needed mug of coffee to reinvigorate the mind!
How much does
Canoeing, Bushcraft & Survival Expedition

cost?

Typical 1 night package £125pp - £150pp

Typical 2 night package £150pp - £200pp

*Prices are given as a guide; subject to availability, group size and seasonality. Please contact us for a live quotation.

Value for Money Guarantee
A quality package for the right price

Full Booking Protection
You're protected. We're compliant with Package Travel Regulations

Organiser Duties Just Got Easier
Hassle free individual online payments and full booking management
---