Posted by
James Trenchard
Organising a Bristol Stag Do On A Budget
Organising a group of grown-up children, most of whom you probably don't know, possibly isn't a situation you'd choose to put yourself in, but as a best-man, this is what you have to do. Done right it can elevate you to 'legendary' status among your new comrades. One way to ensure that everyone can have a great time, is by ensuring that the weekend falls within everyone's budget. A cheap stag weekend is sure to get you into the good books (and probably get you a few drinks from the group).
The cost of the weekend is often seen as the price of a package, but there are usually other costs that people often overlook and if you're looking for cheap stag do destinations, Bristol is a great place to consider. This post sets out a comprehensive list of how to organise a stag do in Bristol with a strict budget, so take a look and see our suggestions about how it can be done.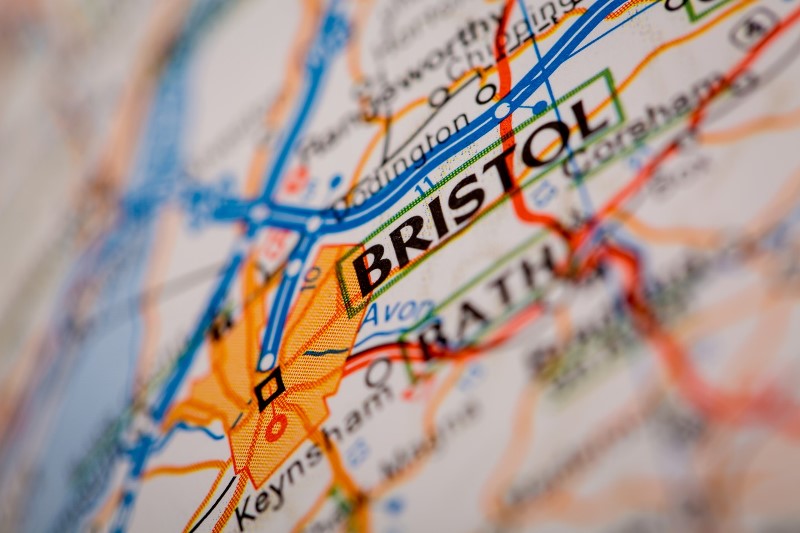 ~ Planning your budget Bristol stag do is essential to keep costs down: winging it won't work well ~
Best Budget Stag Do Accommodation In Bristol
Accommodation can be the bulk of cost for any trip away, meaning that considering your digs for the weekend is one of the most significant elements to consider. This isn't to say that you should sleep rough in the middle of Queen Square, but considering all avenues (maybe literally) will certainly give you the best chance of keeping your spending down. Before you read on, consider that the time of year which you book your budget Bristol stag do for. Holiday times will always be more expensive, so having an Autumnal or Wintery trip to Bristol may be the best choice for a budget stag do in Bristol. Tell everyone to just bring a warm jumper and you'll all be fine!


Hotels
With the Mitchell Lane and Central Travelodges costing between £89 - £98 per person for a 2 night stay in mid July1, these are great city centre options, helping to shave the £s. These hotels are no more than a mile from Bristol Templemeads train station, which also makes them a great choice. Unlimited breakfast is also an option at both hotels for around £17 per person1 (£8.50 per breakfast), so another reason to consider them, but take a look at the meals and drinks section of this article below to get a better idea of all of your Bristol-budget-banquet needs.


Hostels/bunkhouses
Not for everyone, but the YHA Bristol is one of the most 'budget friendly' options. Again, within a mile of Templemeads train station, this makes it great for those travelling up by train. There are a selection of private rooms from around £85 per person (based on a 2 night stay in July1) and being in such a great location, right in the centre, is definitely one to consider.
Private accommodation
Probably something to steer clear of on a budget, as prices for private properties tend to be more expensive, but you can find nice properties in Bristol for around £125 per person in July, based on a house for 12 people. It depends how much the budget matters, compared to the home comforts, but if you're looking to involve even the tightest of 'duck's butts', then this is probably not the one.
Popular B
udget
Stag Do Activities in Bristol

Sending everyone away disappointed is one of the greatest fears for the organiser of a stag do, so choosing great activities is a critical decision.
Have a look below at the list of price-perfect-picks, all brilliant options for a great value stag do in Bristol:
~ "FINISH HIM" by running full pelt at the stag, or run away screaming, it's up to you -
An extremely popular option for stag dos, giving you all the chance to smash each other to pieces, be it the stag or the room-mate who can't help but fill the morning air with a wonderful green fog. For 1-2 hours of 'smashing' fun with your chums, this is great value for money
A staple stag do activity and whilst there are no centres right in the centre, there are a few just outside (20 minute drive) and most offer half or full day packages. One important budget saver for paintball, is to consider how many paintballs are included in the initial price. Whilst most centres offer really low prices for entry, equipment and around 100 balls, the balls are what cost you (said the actress to the bishop) and with most people becoming a trigger happy animal in the name of giving the stag many, MANY bruises, it may be worth considering a slightly more expensive package to include more balls. This may only be a difference of £15 per person, but could save you quite a bit, instead of buying extras on the day.
With a Championship and League One football team, a Premiership Rugby team, as well as many other great teams, why not go and watch a match of your (the stag's) choice? You may [read: definitely will] also need to factor in a few drinks.
Combining two sports may seem strange (you probably won't see Formula 1 and Darts coming together any time soon), but Football and Golf are a perfect combination. There are a couple of courses just outside of Bristol, which are great for proving your 'tekkers' with a football and showing that also you know your way around a golf course.
With so many great places to drink, get a different flavour (sorry not sorry) of how your favourite pint is made and have a look around a Brewery. This often includes a few samples and some food to make it a great trip. They can last from an hour to half a day, depending on the package you like the look of, but with alcohol included as part of all packages, it can be great for a Bristol Stag Do on a budget.
Boat trips £-££
Another great one, especially on those hot Summer days. Sit back, relax and have a drink whilst cruising along on the River Avon and seeing Bristol from a different angle. Some boat trips include bars on-board, some offer bar crawl trips around Bristol and some offer both.
Casino £-££ (depending on your self-control)
Various Casinos are dotted around the city centre (both Grosvenor and Genting have casinos in the centre) and make a great night-time activity addition for everyone to try and claw back some extra drinking money. Obviously, this can only really be considered a 'budget' activity if you don't lose all of your money, but there are some great packages which include a bet or two and even food.
Something a little different. Use all of your technical mastery to perfect a floating showpiece, but realistically just try to keep it together with a makeshift team and produce something that won't end up at the bottom of the River Avon.
A little way out of Bristol, but a fantastic course, with loads of challenges and will usually take a couple of hours, so you won't just get there and be done. A great way to use up some of that stag-based testosterone and keep the spending down.
Just remember the 5 Ds of Dodgeball and you'll hopefully be more use than a "cock flavoured lollypop". These sessions are usually available in the centre of town and provide you with another way to smash your balls into your mates' faces (preferably keep it to Dodgeballs though).
Spend a couple of hours proving to your mates that you're better in the sack than them, faster than Ussain Bolt and ultimately… still the biggest kid in the group. Usually includes all the classics like hurdles, egg and spoon, sack racing, tug-of-war and more.
DIY ball games FREE
Take a football/rugby/tennis ball/other, find a park and sweat out some of the excess alcohol. Probably not one to base the stag do on, but potentially a great time-filler and may just create some spectacular memories of either failings or skills which will pay the bills.
Clifton Suspension Bridge Slide

FREE
OK, so it's not actually on the bridge, but to show that not everything has to cost money, the rock-face slide by Clifton Suspension Bridge should be worth a little trek. To find the Slidey Rock, take the footpath to the right of the Suspension Bridge, on the approach from Clifton Village. The slide is a one minute walk from the main road. Have a look at the video of some people going down it and everything will become very clear.
Take a hike FREE
This isn't going to be for everyone, but there are so many things around Bristol to have a look at for free. From climbing up towers, to exploring woodland and finding Banksy art work, have a look at the 27 suggestions of what to do for free in Bristol. Time fillers a-plenty and you should find something that you can all agree on.
Something else to think about
Bristol also hosts a centre where you can do various activities on one site. From Segways to Assault Rifle Shooting, there are 13 great activities to choose from and the packages they offer are great value for money. The site is about a 20 minute drive from the Central Travelodge, so you'll need to consider travel arrangements (see the next section for travel tips), but it may work out financially (2 activities cost £64 per person), to do your stag activities all in one place. It's worth mentioning that the centre is only usually open on Saturdays unless you can guarantee 14 or more people will go.
Cheapest Stag Do Travel options for Bristol
Getting around on a stag do has to be done and if you're on a budget, then this needs to be thought about, so that you don't incur any 'surprises' during the weekend.
~ Sharing transport will help to divvy the costs for you budget Bristol stag do ~
Getting to Bristol1
Before the stag do happens, everyone has to first get there. Trains and coaches can be cost effective, but may lead to some more expenses once on the stag do. If everyone is travelling from the same direction, it is worth considering sharing cars, as this will help to keep costs down. This isn't always possible as people often emerge from all corners of the UK, but getting a train to a 'meeting point' can also make things cheaper. It also provides a good opportunity for everyone to meet (possibly for the first time) and start getting to know one another.


Check out train prices to Bristol Templemeads and a great budget coach company are the wonderful Megabus.
Traveling between activities
Having a few 'designated drivers' is usually the easiest way to travel between activities and will be much cheaper than taxis or minibuses. That said, it depends on drinking, as it's better to organise taxis if you're all planning on 'getting on it' for the whole weekend. There are some great minibus companies in Bristol who offer reasonably cost-effective options, but one thing to note is that if your group size drops, you may still have to cover a fixed cost for this service.
Once again, multi activity centres are a great way to cut travel expenses, as you only need to worry about getting there and back.


Getting home
On a similar note to getting to the stag do, unfortunately you all have to return home too. It's worth not just assuming you'll have to use the same method of transport for the return home, as there may be cheaper alternatives for the opposite direction. If using public transport to get there, ask anyone that may have driven if they would be able to drop you at a 'meeting point' (1see the first point, above) or at least to a train/bus station closer to home.
Parking costs
If any of the group are driving over the weekend, parking charges can often be a bit of a pain in the backside. Both central Travelodges offer 24 hour parking for £8, but have limited spaces. There are loads of car parks and prices around the city centre, some being short-stay and others long-stay. Have a look at Bristol City Council's Car Parking list, to see which works best for your group.


Value For Money Stag Do Food And Drink In Bristol
This is not necessarily the top of the list of considerations, with where to stay and what to do taking precedence. It is however the thing that will keep you fuelled/tanked up for the bombardment of 'hilarious' Bristol-based antics (as long as you're not the one taking the brunt of them).
We've complied a few tips below, to make sure that your wallet doesn't suffer a stock-market-style crash and see you hanging around outside Union Street KFC, asking for scraps of chicken and old, gravy-sodden chips:
~ Head to the city centre for loads of budget Bristol stag do bars ~
Although eating is in fact cheating, we don't want to formally advise you to not eat, at the risk of many law suits for those too drunk to remember anything that we told you. Therefore, it's important to factor in costs for breakfast, lunch and dinner (I'm from the South so take up any meal name issues with my parents). As we mentioned in the accommodation section, there are some very reasonable prices for breakfast at hotels, but we've put together a list for you to see the best places for value-for-money eating for an entire weekend in Bristol:
The Commercial Rooms (Wetherspoons) – Everyone knows Wetherspoons and with food throughout the day, this is a great option on a budget. With Breakfasts starting at £2.30 with a refillable coffee and lunch/dinner from £5.80 with a drink (alcoholic of course), this wins on the 'shoe string' factor and whilst you'll probably fork out (sorry not sorry, again) a few quid more to get something a bit 'heartier', you're still not going to need a huge credit limit to afford a decent bite to eat.
Za Za Bazaar - A fantastic all-you-can-eat eatery, placed alongside Bristol's awesome Quayside is another gem on a budget. It hosts a 'worldwide catering experience', with foods from across much of the planet, including Tex Mex, Far East, Sushi, Pizza, Pasta, Desserts and many more zones. With lunch (12-5pm) costing £11 per person, £18 for dinner (5-11pm) and £14 for all day brunch on a Sunday, it's not the absolute cheapest, but it is all-you-can-eat and may be worth pushing the meaning of that to the limit. Booking is essential which also shows how popular Za Za Bazaar is.
Zizzi Italian restaurants – Zizzi on Glass House Lane offers superb Italian nosh for 'belissimo' prices. With a 3 course meal only setting you back around £20 per person, it's obviously one to consider for at least one evening/lunch time.
Not satisfied with those? – walking around Bristol searching for the best places to eat won't make most of the group very happy, so it's worth having a check on Trip Advisor to see which ones take the group's fancy, if none of the options above make you all salivate with anticipation.
Where to drink on a Stag Do in Bristol
Drinking is a popular activity for those participating in any stag do, heck, it may even be THE activity, but it's no good wandering around aimlessly and spending half of the time searching for the next place to stay 'on it'.
Great watering holes
There are two Wetherspoons bars in the city centre (The Commercial Rooms and The Knights Templar), as well as Walkabout and the Slug and Lettuce (both on Corn Street). All offer reasonable drinks and are worth considering as at least a starting point.
Drinking hotspots
Quayside, Corn Street, Saint Nicholas Street and King Street all provide various bars and drinking spots. From chain pubs to smaller, cellar bars and barge pubs (The Apple is definitely at least worth a look), all of these spots come with a BS1 postcode, making them perfect for a city-centre drinking tour on a budget.
Guestlist passes
By spending a few quid extra per person, guestlist passes for a selection of bars and clubs are a very popular choice and mean that you won't have to splash extra cash on entry in to places. Some passes include entry into great venues like SWX Superclub, Pryzm and Walkabout and at around a tenner for 2 nights' entry, may save some valuable money to spend on your favourite tipples instead.
Keep a not of this page for afterwards too and take a look at our tips on how to handle your Bristol Stag Do Hangover, to help out after your big night(s) out.
Next Steps for organising the perfect budget Stag Do in Bristol
~ Now you've got everything worked out for a budget Bristol stag do, you can start to relax ~
Now we've given you some gold dust, you're ready to engineer your way into the history books, just like Isambard Kingdom Brunel. Sit back, relax and take note of our list of what you should do next:
Get a sense of activities from the stag

Check out budget accommodation

Look into different travel options

Don't forget about food & drinks

Discuss ideas with the group

Get prices, plural. As with any trip, you'd be a fool to just get one price

Run any prices past the group

Give us a call to get some more information

Book it before the prices go up
We have a vast amount of knowledge and experience and with us you can book the whole weekend for a small deposit. Remember prices go up the closer you get to the stag do so book as soon as you can.
If you're not certain that Bristol is best, take a look at our Budget Bournemouth Stag Do and Nottingham Budget Stag Do articles.
1All prices were live and valid at time of publishing
Share this article