Posted by
James Trenchard
Best Man Duties
The best man is usually a huge part of a stag do and then with many duties during the wedding, the role remains massively important, so what does the best man do? We're going to help both the groom-to-be and the potential best man understand everything to do with a best man. From selecting the right person for the job, right up until after the end of the wedding, this article will give you some guidance on how to go about everything involving the best man.
If you're reading this and still don't have anything sorted for the stag do, then we can also help you to get something amazing planned to send the groom-to-be off to wedded bliss with a pre-loaded smile on his face. As well as having a look at our articles about planning an amazing stag do, feel free to give us a call and discuss what you're thinking of doing. We'll help you to get an awesome weekend sorted.,
Our really helpful articles:
Stag do planner / Simple stag do ideas / Relaxed stag do ideas / Canal boat stag weekend / Planning a sustainable stag do
Summer stag do activity ideas / Winter stag do ideas
South west stag do destinations / Top 10 stag do destinations / Adventure stag do destinations
How Do I Choose The Best Man?
This is the only part that the groom-to-be needs to read, so take notice and then don't bother with the rest if you're the one getting married.
Choosing the best man is an important choice as the best man has a key role in planning and organising several different things. There are lots of different options to consider when it comes to picking the perfect best man. The main points to consider are how well the person knows you, how well you know them and what it would mean for you to choose that person. For example, if you choose a relative like your brother or dad, they will probably know you pretty damn well and may mean the world to them to be the one organising everything for your stag do and helping to keep things ticking over on the big day. On the other hand, you may have a best friend who is like a brother and may know some of the 'less commonly known' parts of your character, which you've not shared with your family as they're not really 'family friendly'.
It's ultimately your choice and should be the person you feel is right for the job.
On a slight side note, James in our office, chose his best mate Doug to be the best man, despite his general lack of organisational/time-keeping skills and he absolutely nailed it as the best man. If the person you choose cares about you, then it's more than likely that he will step up and handle everything for the good of the groom-to-be.
One last point on this note is this; although one best man is traditional, don't forget that you should choose 'ushers' as well, so anyone who hasn't been chosen as the best man, but was close to making the cut can be given the role of being an usher. Some people even choose 2 best men, but we're quite traditional and think 1 works best (man).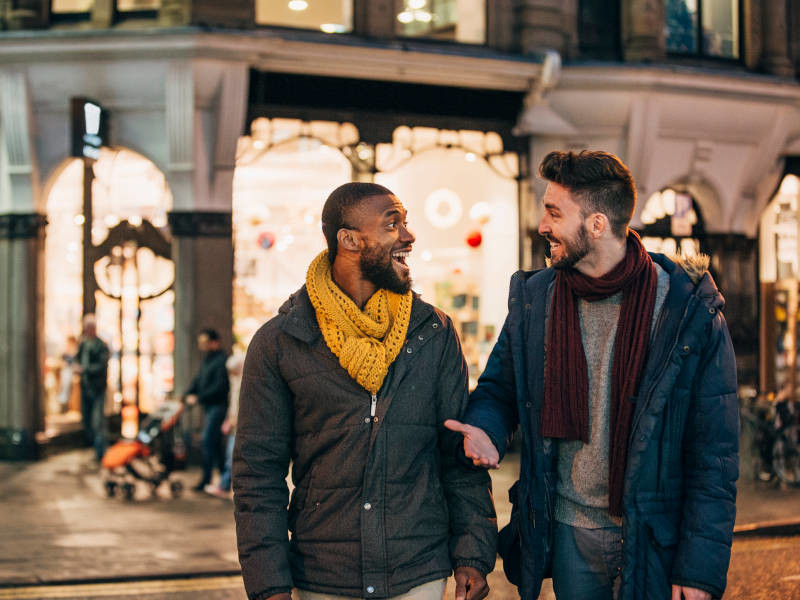 - You have chosen... wisely -
Planning the stag do
From here on out, we're only going to be discussing the best man and his duties. The first stage of a best man's role is planning a fantastic weekend away to celebrate the fact that someone is actually stupid enough to want to marry him. As you know the groom-to-be so well, you should have a good idea of what he would like to do for his stag do. That being said it's probably not a bad idea to discuss your thoughts with other people who know the groom-to-be really well too. This allows you to collect some good 'data' about the best ideas for what to do, where to go and how to make it an amazing weekend for him.
Although the activities and stag do destination you choose create an experience, the most important part of the stag do planning process is the guest list. You can go anywhere and do anything but, ultimately, who goes on the stag do will be what makes the weekend so memorable for the groom-to-be. Surrounded by people who he enjoys spending time with is categorically what makes the best memories from a stag do.
Once you roughly know the basics of what you want to sort out, we can help you out with actually getting those plans sorted. Get in touch with us and we can help you to put your plans into place. If you want to keep it a secret, it's no problem and we can make sure that everyone else is involved, without giving anything away to the man-of-the-hour. From adventurous weekends away to relaxing trips, we can make a tailored package to suit anyone.
Fancy dress should also be looked into, as it's a common aspect of stag do weekends and can add a lot of hilarity to an already funny event. Sure, choose something that might embarrass the groom-to-be, but just be aware of the line between embarrassing and completely humiliating as you want him to be able to enjoy his weekend and not think of it as a time he just wants to forget. It is, after all, meant to be a weekend for him to enjoy.
The Best Man And The Wedding
On the big day and in the lead up to said day, the best man is an integral part of a wedding. He is the general boss on the day and one of his main responsibilities is to keep as much pressure off of the bride and groom. Now, the groom is important on the wedding day (clearly), but if you think for a second that he will be as stressed/nervous as the bride... THINK AGAIN YOU FOOL! The bride is the one you absolutely have to keep happy. Obviously, don't forget about the groom, he's kind of important, but the bride is the person that 99% of people will be looking at and she will almost certainly be feeling most of the pressure.
On this note, the easiest way to make sure that the bride is kept happy is to work with the maid of honour (your female counterpart, chosen by the bride in a similar fashion to that of the groom choosing you). The maid of honour should have an amazing idea of what to do and not to do, in order to keep the bride happy on her big day. It's a really good idea to keep in touch with the maid of honour in the build up, to make sure you're both on the same page and know what you should be doing throughout the day. Together, you are kind of the general bosses of the wedding. After the bride and groom, you two are the people who need to make sure guests know where they are going at all times (guests / caterers etc), the bride and groom's drinks are topped us as often as required and that things generally run as smoothly as possible. If the wedding is being held somewhere where most things are arranged by the venue, your role is still important and you can discuss everything with them to find out how involved you can be.
Here's what not to do:
- Watch your step as best man -
Your general presence and organisation of the proceedings is crucial, but there are two other pivotal roles for you to play during the wedding:
Wedding Rings - The Best Man's Most Important Role
Without sounding too over-the-top, if you mess this part up, you're dead... possibly not even in a 'jokey' kind of way. This task is entrusted to the best man and is the one thing you have to get right. Any fans of the Lord of the Rings should treat it with the same kind of passion as Frodo and Gollum. If you don't know what we're banging on about, just be protective of the rings, make sure you don't put them into any pockets which have holes and keep checking on them. If anyone asks to see them, we would advise that you 'respectfully decline' as it's your head on the block if anything happens to them. The rings are one of the most significant parts of the wedding day and are a symbol of the bride and groom's love for one another.
OK, so this seems quite intense, but it's actually pretty simple, just look after a couple of rings for a day or two.
The Best Man Speech
A very important best man role is delivering a speech, usually in front of the bride and groom's closest family and friends. The best man's speech, although not as important as the rings or keeping the bride happy, can be one of the most memorable parts of a wedding day. It's basically up to you to write and deliver an impeccable piece of prose, captivating your audience and sealing your place in the best man history books*. Our key pieces of advice for a best man speech are to;
1) Write it down - From ideas stage to the finished article, it 's a good idea to have something you can use on the day. If nerves and being an absolute boss on the day take control, you could find yourself forgetting some bits. Cue cards work for some and full 'scripts' for others, so do what suits you.
2) Keep it fairly short - Droning on and on and on and on and on is not the way to go. Keep it short and sweet.
3) Include some embarrassing stuff - Tell your audience things about the groom that they will find hilarious and leave him red-faced, it's a must. Try to keep it reasonably child-friendly too though. If there are truly horrendously rude parts, substitute certain words or create your own 'spin' to keep it truly entertaining.
4) Keep private jokes as just that - If you include too many things that no-one apart from you and the groom/a couple of others know about then you'll probably find that the guests become pretty bored.
5) Tell the best stories - Keep the best bits in and watch the crowd fold over in stitches with laughter.
6) Thank people - thank everyone who has played a part in the wedding. You may even be tasked with handing out some gifts.
These are the most important things to consider but you can run free with your own ideas too as you know the tone that you can go with, based on your knowledge of the bride and groom. You may also be able to make some money from the speech. Most weddings see a bet run on the duration of the best man's speech, so you could agree to some terms with someone (a split of the winnings perhaps) and have an extra drink or two on the day, not that we condone result-fixing.
*Not actually a thing, sorry to disappoint you.
- A great historical document to prove how awesome you are at being a best man (hopefully) -
Be Free, Best Man
You now have the information to go and be an absolutely legendary best man, so be free, roam the streets with a mind full of ideas and become your destiny. The best man role is an awesome privilege to have bestowed upon you, so embrace it, have fun and enjoy everything about it. You may only ever get to do it once, so making sure you revel in every aspect of your role is as important as anything we've said above (apart from the 'bride is most important' part, that s**t is REAL).
The Best Man In Summary
There's a whole cast of things to think about once chosen as a best man, so let's emphasise some essential points that you as the best man should consider:
Organise a great stag do.

Keeping the Bride happy is the MOST IMPORTANT part of the wedding day.

Look after the rings.

Help to organise everyone throughout the wedding day.

Deliver a killer speech.

Enjoy it!
Share this article